Bikini Atoll Dive Tourism Information



Been There? Done That?
Are you a diver looking for an extraordinarily new experience?
THEN WELCOME TO YOUR NEW FANTASY...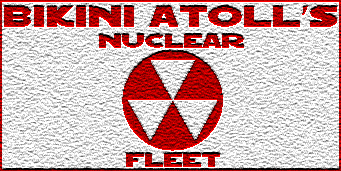 We will rock your underwater world.


"There are not many places that could look more like the Garden of Eden..."

- Conde Nast Traveler Magazine, in their July 2000 issue, declaring Bikini Atoll
one of the "Top 50 Worldwide Island Escapes."
"When you dive Bikini, you are touching the face of history..."
- Skin Diver Magazine, in their October 2002 issue, declaring Bikini Atoll
one of the "24 Dives of a Lifetime."
| | |
| --- | --- |
| | Dive the amazing wrecks of Bikini Atoll with the Indies Trader liveaboard vessel. For information regarding Bikini Atoll Dive tours, click the link below: |
Bikini Atoll opened to divers in June of 1996 to provide an economic base for a possible future resettlement of Bikini Atoll. The Bikini Atoll Council, under the name of Bikini Atoll Divers, fulfilled their goal to open the one of the most professional--and safest--dive operations possible. In 2008 the Council had to close their operation due to local airline reliability issues, soaring energy costs and US stock market conditions that impacted the local government budget. In 2011 the Bikini Atoll Local Government signed an agreement with Indies Trader Marine Adventures that would permit them to operate their liveaboard vessel, the Windward, on Bikini.

Over the years a small number of people outside of the Marshall Islands have seen this form of commercialism on Bikini Atoll as something negative. It should be understood that the islanders themselves made the decision to open the atoll for tourism. When you go to Bikini you don't just go diving , fishing and sunbathing, you get a history lesson. Over the course of the visit historical documentary films are shown, complete briefings about each of the ships and their respective histories are given, and you get a tour of the island and the atoll. The Bikinians feel this to be important because this allows their story to be taken away by tourists and retold to their families and friends. In short, the tourism program helps perpetuate a story the islanders never want to see go away, ever.
Index for Dive Information
Read more about the 2004 Discovery Channel film project.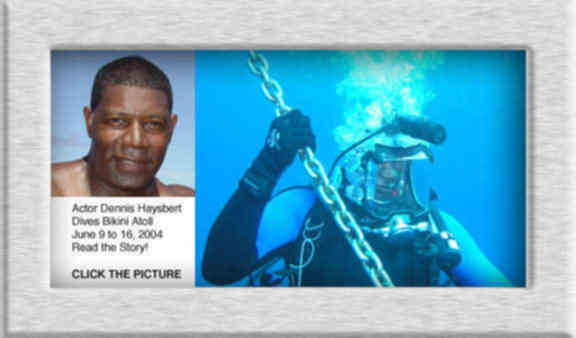 ---

The historical information within this site, while constantly updated, is drawn largely from the book, FOR THE GOOD OF MANKIND: A History of the People of Bikini and their Islands, Second Edition, published in September of 2001 by Jack Niedenthal. This book tells the story of the people of Bikini from their point of view via interviews, and the author's more than two decades of firsthand experiences with elder Bikinians.

Copies can be purchased from this direct ordering link at Amazon.com, or you can also buy and download the Kindle edition.